Roggebotstaete
is an estate in the Netherlands. In this place all senses are represented: see, smell, hear, taste and feel the nature. Roggebotstaete is in full development and there are many plans for the future like a camping, tiny houses and a tasting room. Right now you can visit Roggebotstaete and experience the Dutch nature with a food forest, pigs, cows, a green house and a lot more.
Client: Roggebotstaete (via Ingrid Mesman)
Year: 2018

For this project I was asked to first create a logo/label for the five senses and a general label that says "adventure for your senses". I designed them in five different leaves from trees that are actually growing on the estate. They are now used for various purposes like events, the website and also for the packaging of local products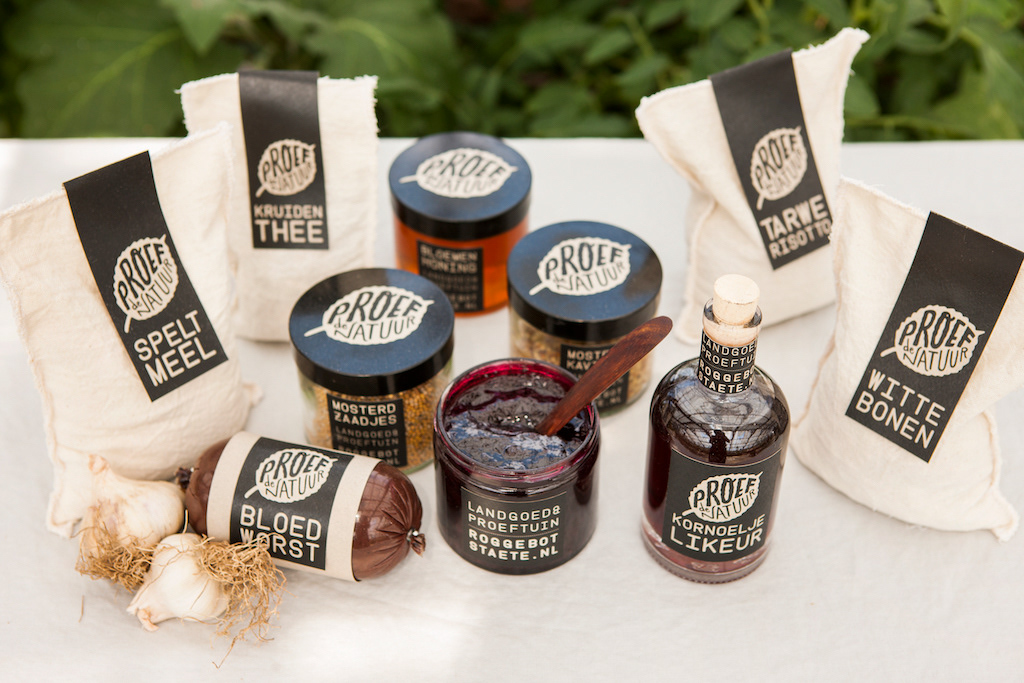 Next to the labels. I was also asked to create three maps of Roggebotstate: for the past, the present and the future. The maps show the development and plans for Roggebotstaete and are used for presentations. Also visitors can use the present-map when they visit the place. On the website you can see an interactive version of the map.