In 2016 I released a
first version
this mapl With many places coming and going, it was time for a new version. This is the second and newest edition of this map. With input from collegues and friends, the new map slowly came to live. Although the process of appearing and disappearing will continue, the map shows a specific era in Amsterdam: 2022. A good moment that also celebrates living in Amsterdam for 10 years!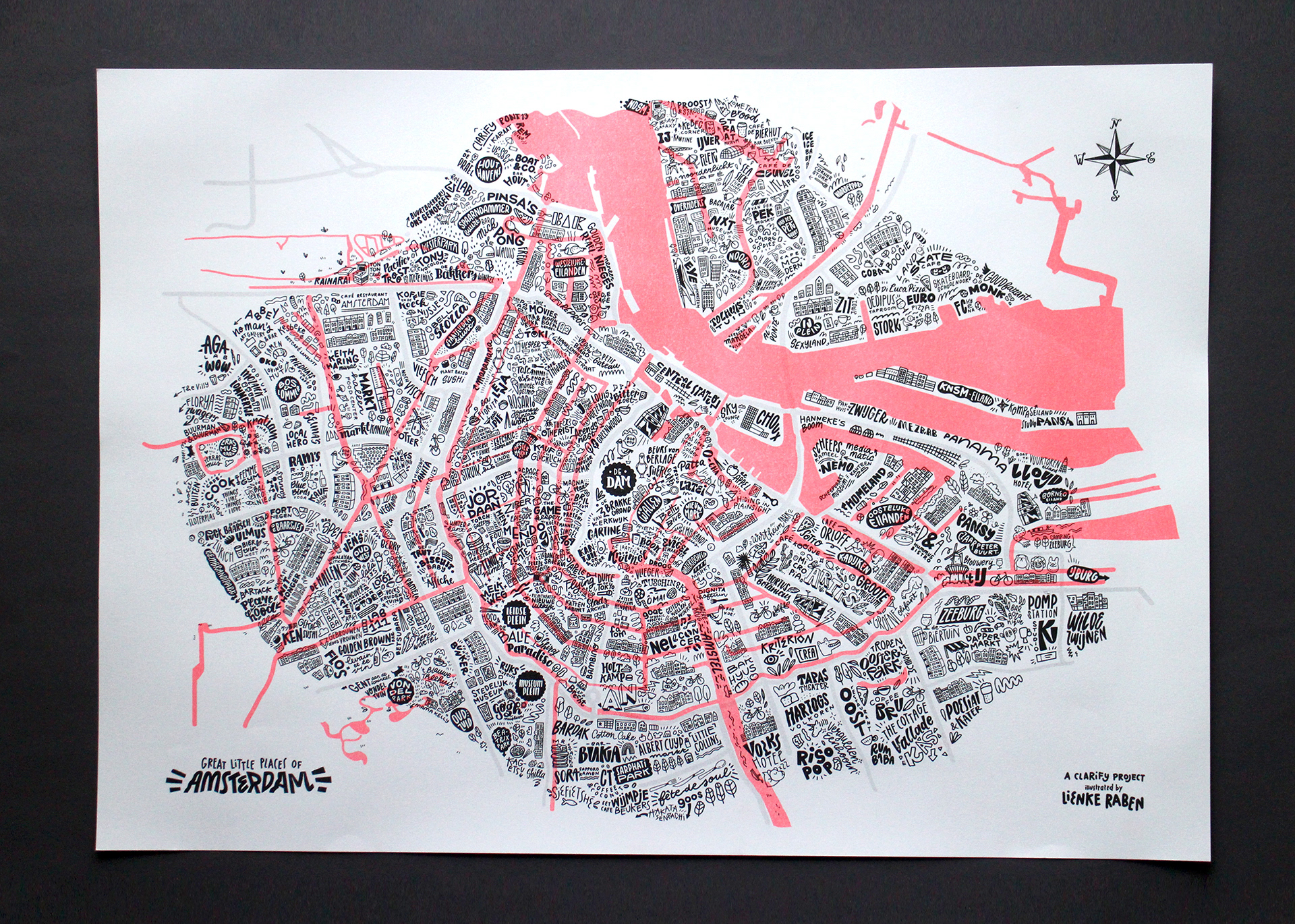 The map is further zoomed out compared to the previous version, which led to more locations and way more detail. A lot has changed since 2016! 
The new map took over 50 hours to draw, over a period of almost two years. This included removing and adding places that disappeared in these two years ;) All places lettered by hand, one by one. No fonts were used.
The map is a risograph print, printed in two colors: black and fluo red. The poster is A2 size and the paper is 150 grams.
Two color riso print - black and fluo red
Paper: 150 grams metapaper extra rough
Size: A2 (42,0 cm x 59,4 cm)
Shipped every Friday of the week